Navigating the Listing Process with Chace
Your home is unique. Selling it quickly and for the highest price possible requires a personalized, targeted marketing strategy, a dedicated sales team, and an active network. With a strong work ethic and bold entrepreneurial spirit, Chace will represent your home with pride and work tirelessly on your behalf, securing the right buyer and the right price.
2020
Top performing individual for Macdonald Realty company-wide.
6
Consecutive years as Macdonald Realty's Leading Vancouver Island Realtor.
7
Consecutive years receiving the Victoria Real Estate Board's MLS Gold Award.
100
+
Millions of dollars in waterfront home sales on the Saanich Peninsula.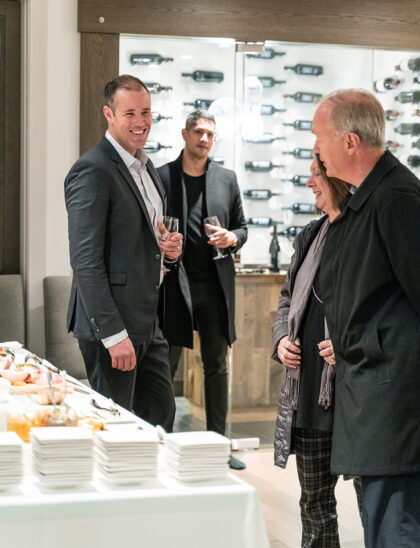 Relationship Building
Chace believes in building strong relationships with his clients. During an in-depth consultation, you'll get to know one another, tour your property together and discuss the listing process from start to finish.
Presenting Your Home
After the consultation, Chace will provide you with an estimate of the current market value of your property. From there, he can begin preparing your home for sale. First impressions are key, so Chace will help strategize how to best present your home.
Targeted Marketing
Chace will develop and implement a customized marketing strategy. Working with a team of highly skilled industry professionals—aerial videographers, photographers, floor plan providers, home stagers, and graphic designers—he will create exquisitely produced, well-tailored marketing collateral and a streamlined campaign.
Momentum
Leveraging his extensive network of professional contacts and buyers, Chace works to generate early interest so that your listing benefits from great exposure from the moment it hits the market. Throughout, he will keep you informed, sharing marketing and listing reports and updating you on every development.
Negotiation
As your agent, Chace represents your best interests, using his expertise to communicate the true value of your home to buyers, negotiate the best price and conditions, and ensure a smooth process leading to a successful sale.
Frequently Asked Questions